Well,
that
took longer than I had expected. LOL! I'm not sure what "that" was, but I never intended to go almost six weeks without posting. I appreciate all the people who checked in with me to make sure I was okay.
Several things happened. First, in early December, I was consumed with preparing for a meeting of the Area Committee. Next I had to get my affairs in order because I was leaving town in mid-December. Then I actually left town, traveling across the continent for Christmas with my four grandchildren (and daughter S-Cat and her husband Revson). Finally, after my return, I had some trouble adjusting to my normal life again. I hope I'm now back in stride.
Late in November I started up on a
new med
. I'm still not quite sure how I'm doing. At worst, the nature of my depression has changed from being angry and pissed off all the time to merely having trouble getting out of bed every day—part of what I meant above by "trouble adjusting to my normal life." At best, I'm doing much better and the difficulty getting going has been due to jet lag, not having any work and my natural laziness. I need to check in with my therapist and I'll be seeing my primary care guy late in the month. I am having some other physical symptoms that may or may not be due to the sertraline: muscle clenching, some congestion and a mild cough.
The congestion and mild cough may be something I picked up from my grandchildren. In any case, I sure enjoyed it. It wasn't exactly relaxing and I didn't get a lot of sleep—the four grandchildren are all age 6 and under. I slept in the living room and the oldest got up like clockwork at 6:15
AM
every morning. He made sure I got up then too, usually by coming in and jumping on top of me. It's been many years since I spent Christmas morning with small children and that was a real delight. The four of them got a huge pile of presents. I worry that they're going to be spoiled, but I didn't hesitate in contributing to that, hehehe.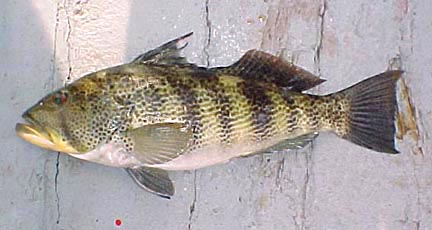 My son-in-law Revson and I spent the afternoon of the day after Christmas fishing the with two older grandchildren. What a blast! The two of us started off by hooking the fish—spotted bay bass, and we were catching and releasing—then passing the rods to the two kids. But we had three rods, so the oldest grandchild started hooking and catching his own. In the end the two of them pulled in well over a dozen fish. He got a few more than she did, but she got the biggest one of the day, so everyone was happy.
Revson has started attending A.A. since I last visited so I got to attend more than my usual number of A.A. meetings. That was a real treat; I met some wonderful people. There were a number of things I noticed about A.A. there that are different from A.A. here. (1) We have anniversaries: e.g. 30-, 60-, 90-day ones as well as yearly ones; they have yearly "birthdays" (and actually sing "Happy Birthday"), while milestones of less than a year are "special occasions". (2) When reading "How It Works", they recite in unison, "God could and would if he were sought"; here, we don't. (3) Their chants after closing (generally with the Lord's Prayer, just like we do) are longer and more enthusiastic than ours are.
I heard early on that the single most common thing that alcoholics communicate with GSO in New York about is a complaint along the lines of "I just moved to this part of the country from somewhere and they don't do A.A. right here!" One time when I visited GSO I asked if this was true. Turns out that it is. I can't help observing that while A.A. does seem to be practiced slightly differently in different parts of the world, people everywhere seem to be able to stay sober. And that's all that really counts, isn't it?